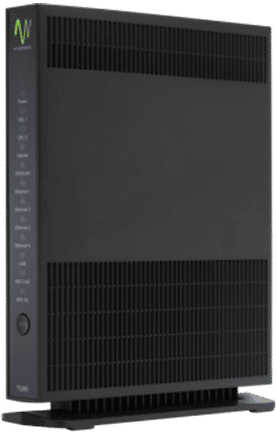 Windstream Internet Equipment and Charges
It is recommended that you get your own equipment when you are required to pay hefty amounts in the form of monthly equipment rental charges. Buying your equipment helps you save more in the longer run.
Guess what? Unlike other ISPs, Windstream Internet is providing an amazing Gateway router so that you do not need to buy a separate modem and router. A Gateway router is a combination of both and is available for only $8.99 a month. You should grab this deal right away!
Windstream Internet has an amazing offer. You can get a Free Windstream App MyWin, that helps you to manage your account well along with your equipment, it allows you to change your passwords and the best part is you can also restart the Gateway with your "MyWin" App.
You may easily download the FREE MyWin App by Windstream from your Apple Store or Google Play Store. All the Windstream users love it and recommend it.
NOTE: Windstream does not require you to rent their equipment but recommends it because it is WORTH IT.