Before You Call Charter

Customer Service Number
To speed up the process and keep things smooth, there are a few things that you should keep
handy before calling the Charter Spectrum customer support team.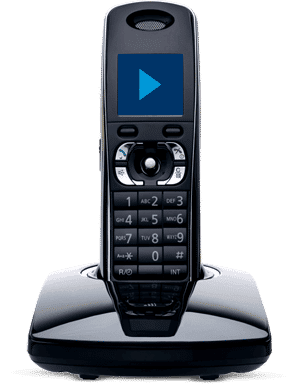 Spectrum Account Number
If you are an existing customer, you might be required to provide your account number to make any changes to your Spectrum plan. Charter Spectrum account number can be found on top of your billing statement or by logging in to Spectrum.net.
Associated Phone Number
You might also be required to provide the phone number that is associated with your Spectrum Account for verification purposes.
Service Address & Billing Address
For those customers who are looking to move their services, it's necessary to provide current as well as new service and billing address (in case both are different).
Last 4 Digits of Your Social Security Number
Charter customer support representative might also ask for the last 4 digits of your social security number to verify that you are the authorized person for the account.
A Pen & Paper
To take any notes or to write down important details along with confirmation numbers.
Additional Ways to Contact
Charter Spectrum Customer Service
Calling Charter phone number is the most convenient way to find answers to your questions. However, Charter also offers several other ways for customers to reach customer service and get help regarding their questions. These include:
Online Account
Spectrum allows customers to access multiple resources by logging in to their Online Spectrum Account. This includes queries about bill payments and solutions to several issues faced by other customers.
Spectrum Store
If there is a Spectrum store nearby, customers can visit that store to get assistance regarding any technical issues, billing concerns, or account help. Use Spectrum Store Locator to find out the nearest Charter Spectrum Store.
Chat Support
To avoid a long wait time on call, customers can also reach out to Charter Spectrum customer service Chat Support. Through that, you can get immediate responses from the representative regarding technical issues, moving/relocating of services, and share other service-related concerns.
Get help from Charter Spectrum now!
Easier Ways to Pay

Your Charter Bill

Having trouble with paying your bills? Charter offers multiple options for customers to
make payments easier. These include:
Auto-Pay
Looking to avoid the hassle of managing and paying bills every month? Charter allows customers to set up Auto-Pay and paperless billing. With that, you receive an email notification when your Charter billing statement is ready and the amount gets paid automatically from your bank account. To set up auto-pay, call Charter customer service phone number 1-844-518-2665 right away.
Charter Spectrum Mobile App
Spectrum mobile app allows customers to check their monthly billing statement and pay their bills. So, log in to the app and clear your dues now.
Charter Store
Charter outlets also assist customers with bill payments and other account issues. If you don't know where the nearest store is, go to the Store Locator and find one nearby.
Money Order
Don't have a credit/ debit card? Charter Spectrum allows its customers to pay the bill via money order. Scan the billing statement to find the mailing address, write your Spectrum account number on your money order and post it in an envelope.
Reach Out to Charter

Customer Service 24/7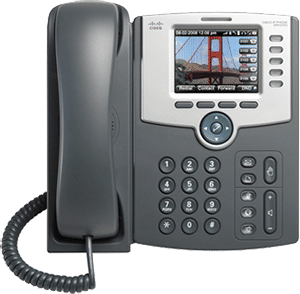 Frequently Asked Questions
Charter Communications is an American mass media and telecommunications company that offers cable TV, internet, and phone services under its brand name Spectrum. It is among the largest service providers in the US with coverage in over 41 states and access to millions of customers.
To contact Charter Communications customer service, you can call at 1-844-518-2665 and get answers to all your questions.
To contact Charter customer care service, you can call 1-844-518-2665 or visit the Charter website to get help. Charter customer service reps are available 24/7 to assist customers regarding billing, services, or other technical issues.
Customers can reach Charter customer service and support teams 24 hours a day by calling 1-844-518-2665. Their team of highly skilled and well-trained representatives can help you with service issues, billing concerns, or any other problems related to your account.
To reach Charter Spectrum customer service, you can dial the Charter phone number 1-844-518-2665. Charter Spectrum offers 24/7 assistance to its customers via phone, chat, and email. In case you are having trouble with getting connected, you can also visit the nearest Spectrum Store and get immediate solutions to your problems.
Spectrum is a brand name for Cable TV, Internet, and Phone services for business and residential customers operating under Charter Communications. So, yes you can say that Charter and Spectrum are the same.
The name Charter Spectrum was introduced to customers in 2014, now better known as Spectrum ever since the merger of Charter, Time Warner Cable, and Bright House Networks in 2016. Before that, the brand offered the same telecommunication services under the name Charter.
To pay your Charter bill by phone, you can call the Charter Spectrum bill pay number 1-844-518-2665. Once the line is connected, you will be required to provide your account number for verification. After that, you can provide your details and pay your bill over the phone.
If you face any troubles, you can also visit Spectrum.net to login into your Charter Spectrum account and pay your bills easily.